Sep 15 2010
Kacie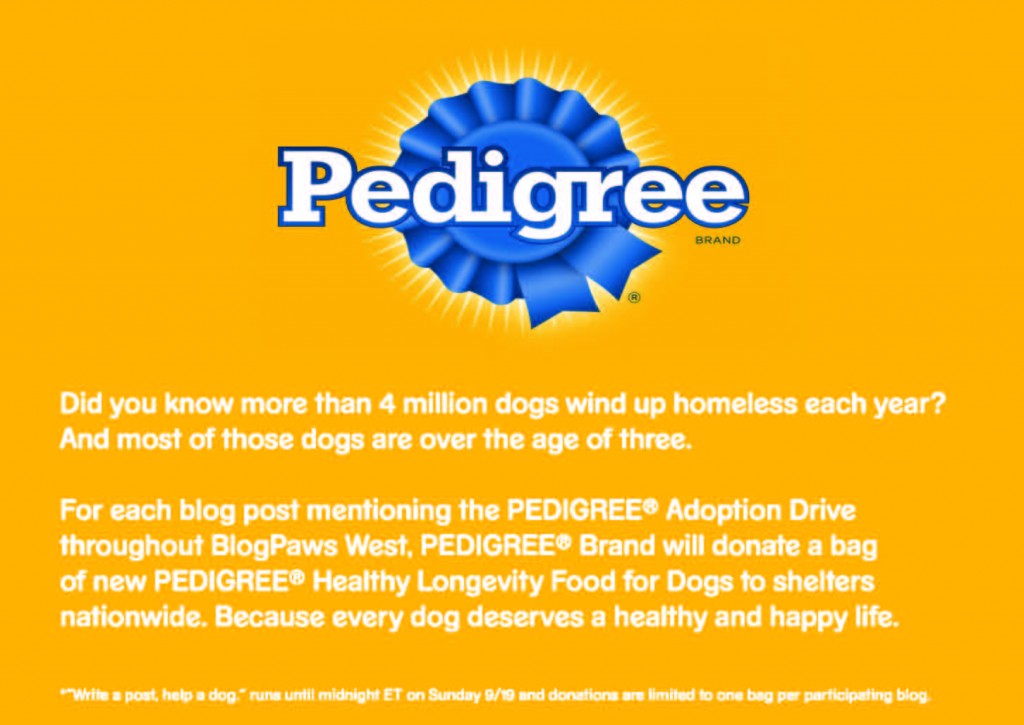 My dog-lovin' soon-to-be sister-in-law, Whitney, (enough hyphens for ya?) pointed me to the Pedigree Adoption Drive. There are two really simple ways you can act to donate dog food to a shelter:
"Like" Pedigree Adoption Drive on Facebook. For every fan, Pedigree will donate 8 oz. of dog food to a shelter. Easy!
Second, here's a post explaining how bloggers can help get even more dog food for shelters, and another that has even more guidelines spelled out.
For each blog that posts about the PEDIGREE® Adoption Drive through September 19th, PEDIGREE® will donate a bag of their new Healthy Longevity Food for Dogs to shelters nationwide. It's simple: Write a post, help a dog.
Tada! There's 20 lbs. right there.
#dogsrule