Jul 20 2008
Kacie
Shane and I went to the Pittsburgh Zoo yesterday, and we got in for free! His company rented out the zoo from 5:30 p.m. to 9, making admission free for its employees and families.
Since the zoo closes to the general public around 5:30, that means we got to avoid the big crowds and the heat of the midday sun as well.
With adult tickets costing $12 each, we were glad to save $24 and have fun watching the animals.
Here's a few photos I snapped: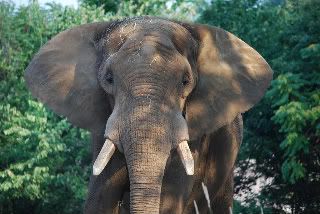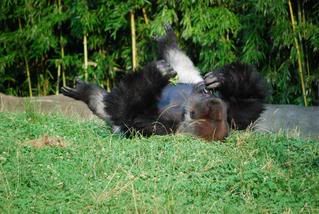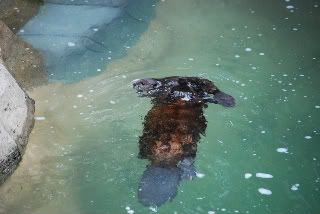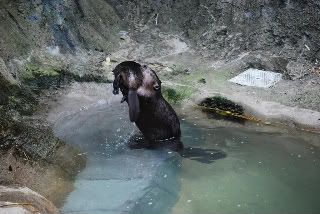 The gorilla was rolling over, scratching its back and eating some broccoli.
The beaver family made us laugh. The mama beaver kept pushing her babies to the shore, then hoisted them up, carrying them to a spot near their dam. She got back in the water, and the babies just followed her right back in! She repeated her pushing and carrying sequence at least three times while we were watching. I'm sure that's one tired mama!